318-448-0192

A/C AND HEATING DIAGNOSIS & REPAIR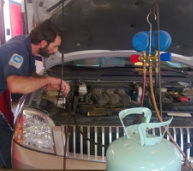 A working A/C and Heater system is a must for the modern driver. We can pin point problems with the latest diagnosis equipment and have a technical mastery of the HVAC systems.
---
ENGINE PERFORMANCE PROBLEMS

Most drivers think the check engine light means nothing, but it is very important! We have all the latest diagnostic equipment and manufacturers critical information. We can pin point problems and make an accurate estimate. This will make your vehicle perform to its best and get the best fuel economy!
---
ELECTRICAL REPAIR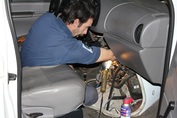 Electrical problems & diagnosis is no problem for the Master Technicians at Halliburton Auto Clinic. We have had many brain teasing problems over the years and have yet had a vehicle that we could not repair...from fuses to complete wiring harnesses, we can do it all.
---
TRANSMISSION SERVICE & DIAGNOSIS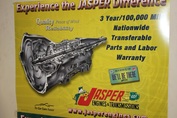 Servicing your transmission is just as important and changing your engine oil. We can take care of all your transmission servicing, electrical diagnosis, repairs or transmission replacements.
---
steering, suspension and alignment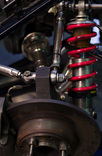 From power steering leaks to suspension creaks, we can take care of all your front and rear suspension repairs.
---